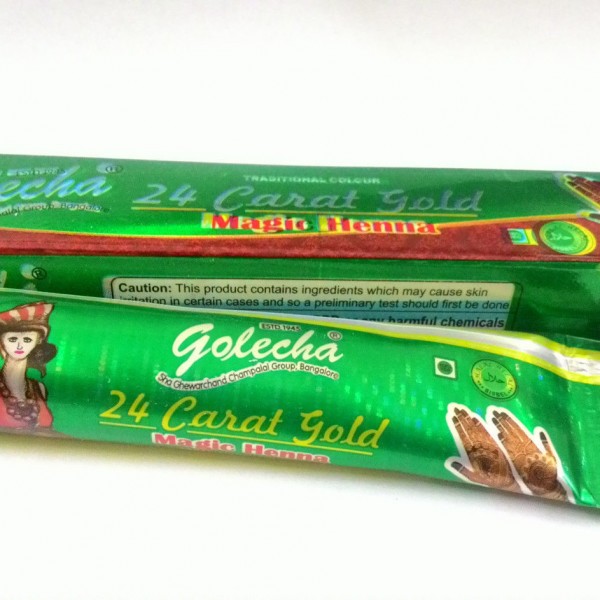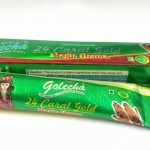 Golecha 24 Carat Gold Magic Henna Green Tubes (Pack of 12)
---
$15.99
Product Description
Description:
This listing is for 12 GREEN tube of Golecha Magic Henna
Henna is a tattoo, it is more like a painting, it does not hurt and safe to use. 
 Made from pure natural plants, with no side effects. 
 The tattoo designs will stay on the skin for 3-5 days.
 Fast colour
100% Ayurvedic (the traditional Hindu system of medicine, which is based on the idea of balance in bodily systems and uses diet, herbal treatment, and yogic breathing.)
Herbal based
Ingredients: Water, glycerin, sucrose, benzyl alcohol, citric acid, eucalyptus oil, lavender oil, black walnut hull extract, sorbitol, lactic acid and disodium EDTA.
Pure, natural plant, with no side effects
Non-allergic 
Shelf life – 2 years
Weight – 23 grams approx. each cone