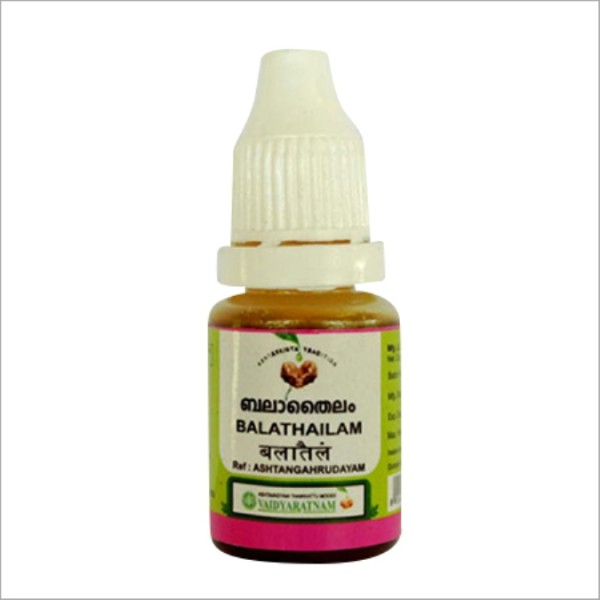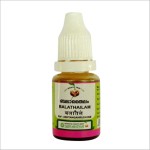 Vaidyaratnam Bala Thailam
---
$4.45
Product Description
Ayurvedic Bala Thailam by
Vaidyaratnam Oushadhasala
Pack Size : 10ml
Description :
Bala thailam is the the widely used and effective herbal oil for arthritis and neurological diseases.
Bala thailam has its remarkable results in arthritis, facial paralysis, hemiplegia, wasting of muscles etc.
This oil can be used internally or externally (Nasya, Sirovasti,Abyanga etc)depending on the condition of the disease.
Composition
Bala, chinanaruha, rasna, taila, dahi, mastu, ikshuniryasa, sukta, ajappaya, sathi, sarala, dura, ela, manjishta, chandama, padmaka, dvibala, musta, supyapami, harenu, yashtyahava, surasa, vyagranakha, rishabaka, jivaka, palasa, rsas, nalika, jatikosa, spirkka, kunkuma, selleya, jatika, katphala, ambu, tvak, kunturushika, karpura, turuskha, srinivasaka, lavanga, nkha, kankota, kushkta, namsi, piyangu, sithauneya, tagar, dhyama, vacha, madana, plava, nagakesara