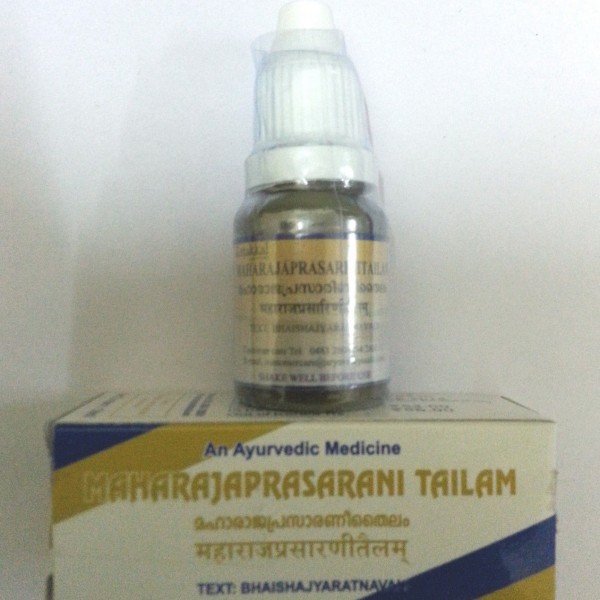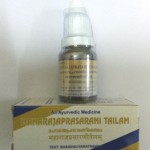 Ayurvedic Maharajaprasarini Tailam
---
$6.99
Product Description
Pack Size : 10ml
Description :
Maharajaprasarini Thailam is a famous Ayurveda oil used for internal and external applications. It is used in neurological problems.  This oil is also available in capsule form.
It is used in all the Vata related diseases.
Vata related diseases comprises of
Neurological diseases like neuritis, neuralgia, paralysis and
Skeleto muscular complaints like arthritis, muscular dystrophy, myalgia, tendinitis etc.
Promotes sex and potency in males.
Is of proven effect in vaginal discharge, gulma and infertility in women.
Not only humans but also elephants and horses debilitated with vata, benefit from this.
This oil is taken orally – 5- 10 drops with warm milk or water before food once or twice a day as directed by Ayurvedic doctor.
Capsule dosage is usually – 1 – 2 capsule once or twice a day before food with warm milk or water.
It is also used for external application.