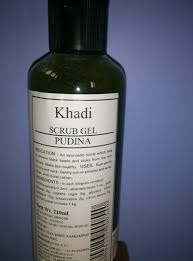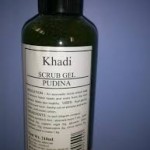 khadi Scrub Gel pudina 210ml
---
$12.99
Product Description
Indication : An Ayurvedic Scrub Which helps to remove black heads and Scars from the Skin Surface. Make Skin healthy.
Uses : Rub Gently on face and neck. Gently rub on Pimples and Acne. Clean with moist Cotton.
Ingredients(In each kilogram Containts)mentha Spicata o.3ml.,Aloevera tourn 1ml.,Sodii biboras 6g,Juglans regia 5g,Glycerin 1oml,Carbopol 10g, preservative 2g,Citrus Lemon 1g, purified water to Make One Kilogram.