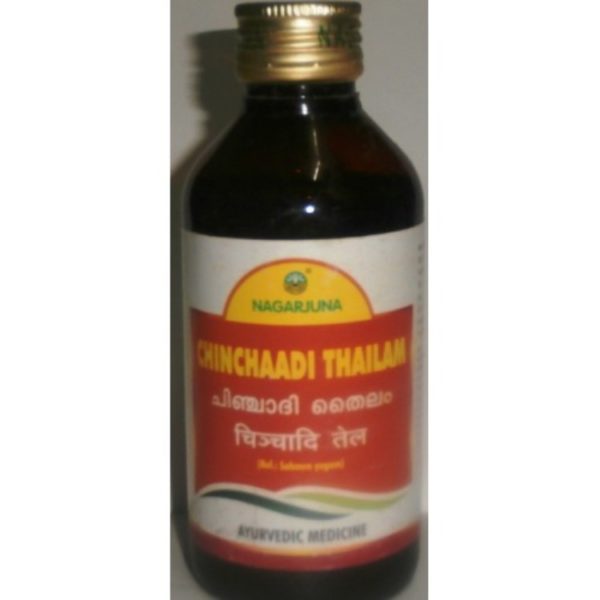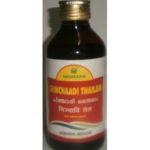 Nagarjuna Chinchaadi Thailam
---
$10.45
Product Description
Nagarjuna Chinchaadi Thailam
Pack Size:- 200ml
Chinchaadi thailam is an Ayurvedic oil used in neurological conditions. This oil is formulated based on the Kerala Ayurveda principles. Chincha means tamarind, which is the main ingredient of this oil. This oil is prepared with sesame oil base.
Benefits
It is used for external application for the Ayurvedic treatment of Vata diseases such as Arthritis, paralysis and such other neurological conditions.
How to use
It is only used for external application only It is not used for internal administration.
Chinchaadi Thailam Ingredients:
Tila taila – Oil of Sesamum indicum
Chincha swarasa – Juice extract of tamarind – Tamarindus indicus
Paste of
Shigru – Moringa oleifera
Sarja – Vateria indica
Arjaka – Boswellia serrata