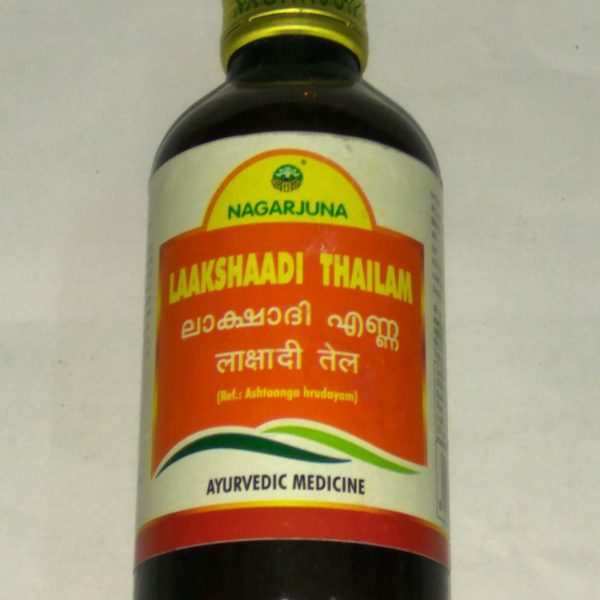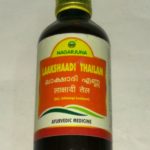 Nagarjuna Herbal Laakshaadi Thailam
---
$9.30
Product Description
Nagarjuna Herbal Laakshaadi Thailam 
Pack Size: 200ml
Descriptions
Laakshaadi oil is an Ayurvedic herbal oil, used in the treatment of fever and related bodyache. It is used for external application. This oil is prepared in sesame oil base.
uses: Fever and headache.
How to use:-
It is used in Ayurvedic therapies such as Abhyanga (massage).
How long to use?
Externally, it can be used for a very long period of time.
Laakshaadi Oil ingredients:
Taila – Sesame oil – Sesamum indicum – 768 ml
Aranala – Fermented gruel – 4.608 liters
Laksha – Laccifer lacca – 32 g
Haridra – Turmeric rhizome – Curcuma longa – 32 g
Manjishta – Indian Madder (root) – Rubia cordifolia – 32 g
In kerala, it is made with coconut oil base, in place of sesame oil. This oil is called Laakshaadi kera thailam.