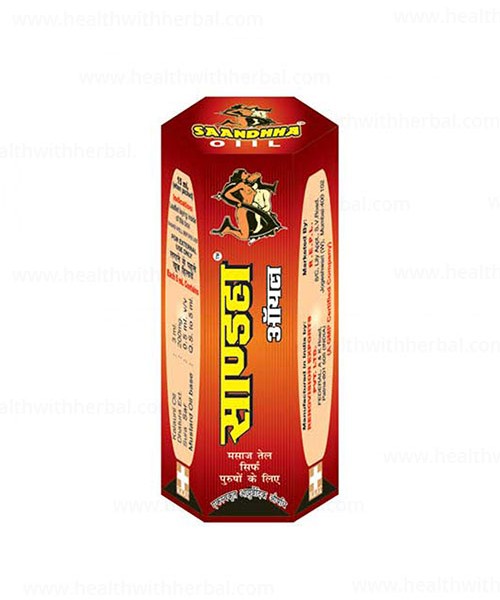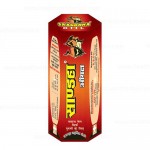 Sandha Oil
---
$6.45 – $126.00
Product Description
"
Saandhha Ayurvedic Massage Oil is ideal for men and is formulated using effective ingredients that results in the instant action after usage. The Saandhha Oil (Sanddha Oil) provided by us is widely demanded all across the globe and is supplied within the prescribed time frame to the clients.
Saandhha Oil is used for male for relieving their debility. In Saandhha oil there are sapped of different herb flora which content famous ingredient to improve stamina. Saandhha oil brings safe, clean healthy and improving your stamina or ability by relieving your debility. The formula of this oil has been picked from ancient texts called Ayurveda. All possible care is taken to present this oil in its original form without any additions and deletions. It is pure concentrated essence of herbs when massaged on male organ goes deep in the skin and makes strong the tissues, cells, nerves. It is suggested one complete the course of 3 – 4 bottles over a span of 45 days to reap full benefits. If you are newly married or going to marry and want to enjoy your sexual life for a long time, you can go for this oil. If you are aged but over the course of time lost your erections or facing weak erections then you can also trust this oil. Saandhha Oil a Penis Massage Oil with 100% safe Ayurvedic Preparation blended with essential secret aphrodisiac herbs suitable for treating Penis erection problem.
Sanda Oil is a Penis Massage Oil with 100% safe ayurvedic preparation blended with essential secretaphrodisiac herbs suitable for treating Penis erection problem. Sanda Oil is genuine Penis massage oil for Longer, Stronger and Harder Erection.
Sanda Oil is conceived to directly load androstenedione (the testosterone/estrogen precursor), Vitamin E and other therapeutic herbs to the penile tissues and cells. This will assist rejuvenate the neuro-arterial synapses for cell regeneration. Sanda ayurvedic massage oil that is ideal for men and is formulated using effective ingredients that results in the instant action after usage.
Sandha Oil is known as Magic Oil for Man it cure many Problem related to Penis like Small Penis Size, Thickness of Penis, Premature Ejaculation, Harder and Longer Erection etc.
Ayurvedic herbs that have been revealed to authority the brain and neuroendocrine activities can show to be tremendously helpful and ease soreness from penis bend. Herbal ingredients in Saandhha Oil possess therapeutic supremacy for injured. Saandhha Oil (Penis massage Oil) will aid in renewing the fading cells in spongy tissue.
Saandhha Oil acts on the locally damaged skin, and also on the inner layer as well as the skin sub layer. The skin sub layer is crammed with capillaries and veins. Saandhha Oil acts on this layer of the skin from outside in as it gets absorbed. The penile spongy-structure tissues avert the Saandhha Oil from piercing into the core of the two penile cylinders. It necessitates a harder erection for the Saandhha Oil to get into the core of the penile cylinders. The vacant hollow spaces in the spongy tissues are the obstruction of the chemical diffusion (penetration) for the Saandhha Oil. Substantial filling the spongy tissues with blood will allow the Saandhha Oil ingredients to disperse into the core for curative action and renewal.
Packaging:
15 ml. pet bottle with Cap & dropper
Ingredients:
· Kalaunji oil (small fennel/nigella seed)
· Dhatura ext. (datura stramonium)
· Sura sar (nitrre saltpetre)
When Sanda Oil rubbed on Penis it absorbed into the Blood Stream and increases the blood circulation and expand the interior cavity of the penis.
As a result it causes your erectile chamber (corpora cavernosa) to expand and enlarge.
1.) Increases size by 2-3 inches.
2.) Gives Bigger, Harder, and Stronger Erections.
3.) Increases sex timing.
4.) Enhanced Sex Drive and Libido
5.) More Intense Ejaculations
6.) Increases strenght of Penis.
7.) Pure ayurvedic with 100 % Result.
"
Additional Information
| | |
| --- | --- |
| Quantity | 12Pack*15ml, 1Pack*15ml, 24Pack*15ml |