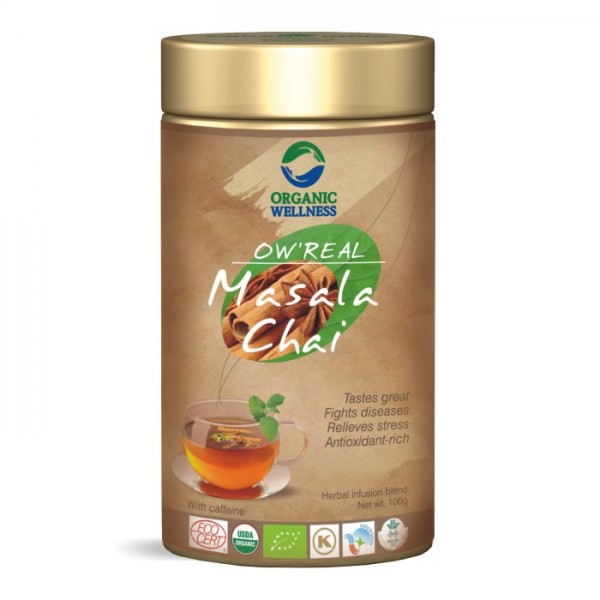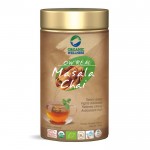 Organic Wellness Tulsi Masala Tea
---
$8.99
Product Description
Pack Size: 100 gms Tin
Description:
OW  Masala Chai is a refreshing mix of
Assam Black Tea Leaves
Cinnamon bark
Krishna Tulsi Leaves
Ginger Rhizome
Rama Tulsi Leaves
Green Caradmon Fruit
Vana Tulsi leaves
Black pepper Seeds
Clove Buds
Nutmg Fruit
Mace Aril
Black Tea keeps you active.
Cinnamon is good for diabetics.
Ginger relieves common cold.
Cardamom and Black Pepper aid digestion.
Cloves are anti-septic.
Nutmeg has anti-bacterial properties.