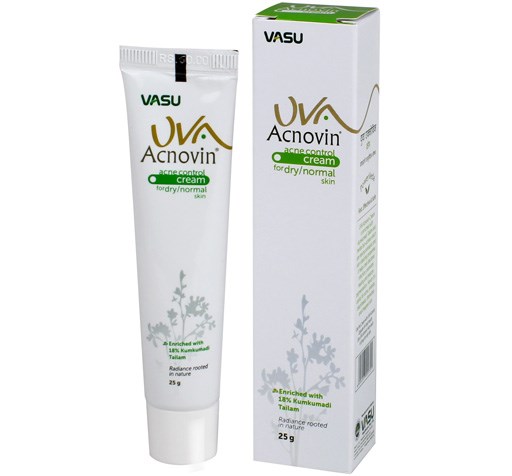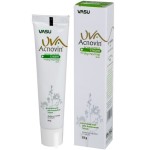 Vasu UVA Acnovin Cream
---
$6.75
Product Description
Vasu UVA Acnovin Cream 
 Pack Size: 25 gm
DESCRIPTION : 
Kumkumadi Tailam,an ancient formula for skin care is well reputed for improving skin complexion. UVA Acnovin Cream combines the goodness of Kumkumadi Tailam with extract of Neem and Turmeric. After washing and drying the affected part apply UVA Acnovin Cream twice a day,gently till the cream penetrates the skin.Internal treatment like Acnovin Capsule or Syrup to be used for better & faster results.
 Composition: Kumkumadi tailam B.B.R 18%
Aloe Vera (kumara ) Bh.P
Curuma  longa  0.1%
(Haridra) oil Bh.P.
Uses:
Eradicates causative bacteria.
Promotes collagen formation.
Removes blemishes and scars.
Brings glow to the skin.