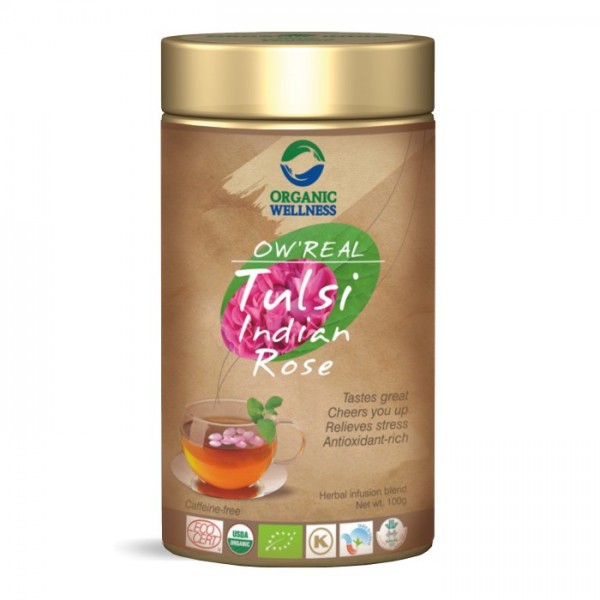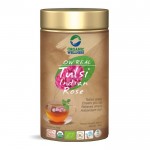 Organic Wellness Tulsi Indian Rose Tea
---
$8.99
Product Description
Pack Size: 100 gms Tin
Description:
OW Tulsi Indian Rose is a refreshing blend of Tulsi and fragrant Indian Rose.
Tulsi is a great stress reliever and boosts the immune system. Rich in antioxidants, it helps eliminate toxins from the body that cause free-radical damage to cells.
Rose is one of the best natural anti-depressants around & is also effective against skin diseases.